Get Festive with Molang and Piu Piu's Holiday Gift Guide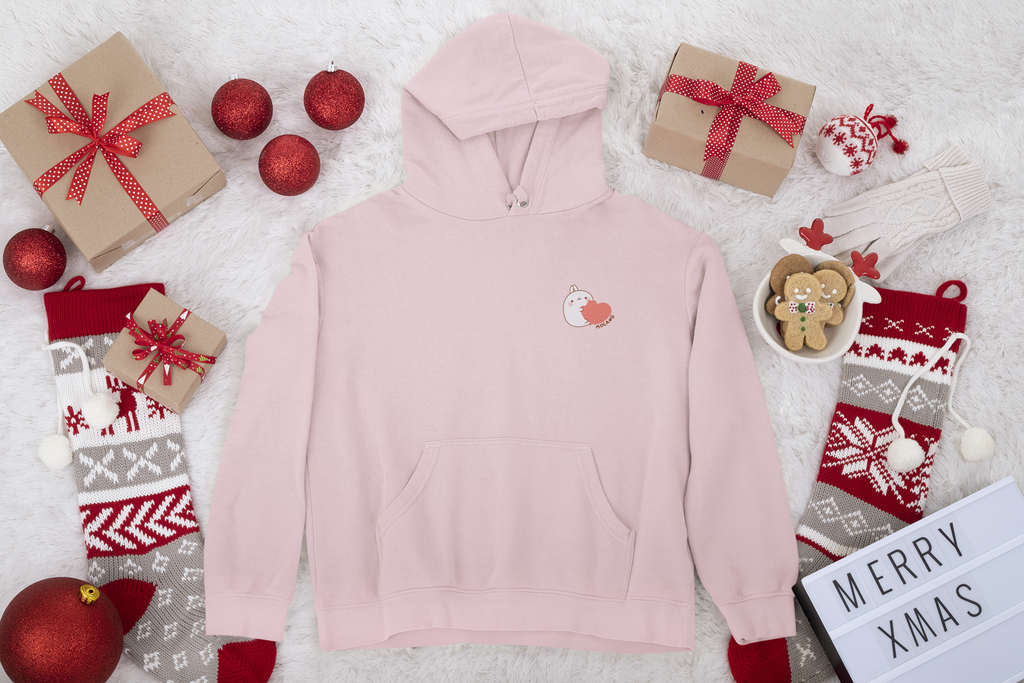 It's that time of year again, and Molang and Piu Piu have just the thing to get you into the Holiday spirit! Get ready for the season of eating until you can't get up from the couch, ugly sweaters, hot cocoa by the fireplace, and lots of snow… (if the weather permits)!

Although this year the Holidays will be celebrated a bit differently, Santa Claus will still be making the rounds soon - dropping off gifts to people around the world on his reindeer sleigh. And despite the blunder that was the year 2020, we know you're on Santa's Nice list - no coal for you this Holiday season! All the more reason to get your wish list in order, just in time for the festivities. 

You can download and print out your own Molang Holiday wish list below. If you need extra inspiration this year, keep reading to see Molang and Piu Piu's Holiday gift guide!


And for all of the Holiday fun, download the Holiday Activity Booklet full of games, DIY activities, and more - the perfect way to spend the Holidays at home!

FOR YOUR LOVED ONES


There's no better time to be matchy-matchy than during the Holidays! Cuddle up with bae with matching Molang hoodies and sweatshirts, like these Yummy Molang sweatshirts! A great addition to any wardrobe, wear the sweatshirt on a chilly night out with friends, or don the hoodie to cozy up with some hot cocoa by the fire. Oh, and don't forget that all Molang apparel is unisex - which makes it even easier to steal each other's hoodie!




For the Dreamer in your life, gift them Molang Dreamer tees and hoodies! Your loved ones can now wear their Dreamer status proudly. Just like Molang, the Dreamer dreams big and goes after what they want - nothing gets in their way! The Dreamer pieces include Molang's signature handwritten font on the chest and back. Choose from the embroidered tee, the hoodie with Dreamer on the hood, or opt for the Big Dreamer with the cool lettering on the back - there's a piece for every kind of Dreamer out there!
FOR YOUR BESTIE
Does your best friend love doing DIY projects, arts & crafts, and is just overall creative? This masking tape is the perfect gift for them!  Let them get crafty with this special edition Sweet Roll Molang Masking Tape. A good choice for the friend who wants a little kawaii sparkle in their life - and a touch of kawaii on their Christmas gift wrap!
For your bestie who loves to cook, look no further than this special Ramen'tic Molang Lunchbox! The perfect gift for your friend on the go, this portable lunchbox is a great accessory for bringing food to school or to work. It even comes equipped with a fork and knife set - all that's left to do is add your delicious meal inside!

FOR THE LITTLE ONES
Are the little ones in your life already fans of Molang? Then you know exactly what to get them for Christmas! You can make sure your kiddos always look cute in Molang tees and hoodies! Molang apparel is the perfect gift for your children, nieces and nephews, neighbors, stepchildren... Pick a Kindness Rules embroidered tee for boys and girls, or grab a super cute hoodie for you and your little one! To ensure true mini-me status, pick up matching Dreamer hoodies to celebrate the Holidays in cuddly style!


Now that you have your Holiday Wish List inspiration, make sure you place your order in time for the Holidays!
To receive your order before the Holidays, order before the following dates:


International: 11/12/2020


& Free shipping in France until December 25th

GET YOUR GIFTS NOW ✨