The different professions of molang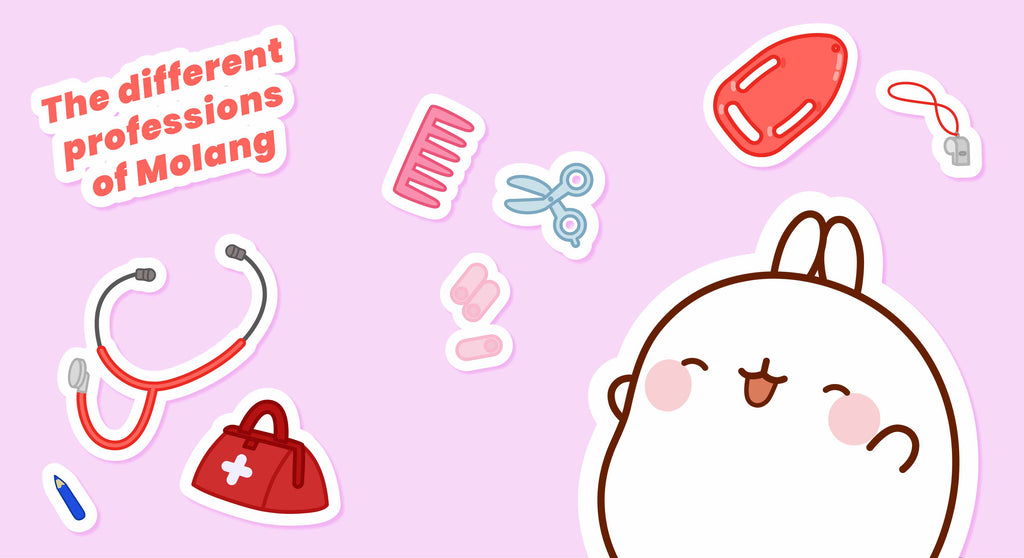 Molang goes through everything in life with a smile and a positive attitude, always surrounded by good friends and good vibes. Living harmoniously together in their pastel world, Molang, Piu Piu and the Pincos take life day by day.
You need to know that Molang has done many different professions.
Here are some moments of Molang at work: 
Molang as a hairdresser: here is Molang helping Piu Piu to get a cute new haircut. Look how concentrate Molang is! ✨
Molang as a doctor helping a Pinco to feel well again! Thanks to Molang, our dear Pinco will get better in a second, Molang is Kindness💖
Molang as a lifeguards with Piu Piu. They will be always here to help our dearest Pincos in needs 🌈
As you can see, Molang has a really fun life! They enjoy it to the fullest to keep a positive attitude. They will always remind you that there's no one like you and to love yourself! 💕
What kind of job you would like to see Molang do next ? 
Do not forget to mention us on 🍋 Instagram 🍋
Molang cares for everyone and everything.
Everybody loves Molang. Molang loves everybody.