Let's Cook With Molang - Easter Cookies Recipe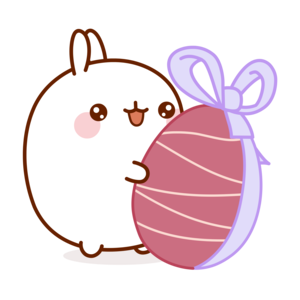 🥚 EASTER COOKIES RECIPE 🥚
The day has come to do a egg hunt and let's make a special easter cookies! 🍫
🍪Here all the ingredients: 
220g brown sugar

1 egg

½ teaspoon baking soda

200g flour

110g melted salted butter

Your leftover Easter Chocolates
🍪How to make it ? : 
1 – In a large bowl, mix the melted butter and sugar.
2 – In another bowl, mix the flour and the baking powder.
3 – Pour the second mixture into the first one, mix everything, add the egg and then mix again.
4 – Add your Easter chocolates (cut part of it into small pieces)
5 – Shape dough into balls and bake them at 175°C for 10 minutes, leave to cool out of the oven and enjoy !
🍪 Fin ! Let's enjoy these yummys easter cookies to share with your loved ones 🍪
Find here for more 🍫 activities 🍫
and the special 🌷 Celebrate Spring With Molang booklet  🌷
🐰Do not forget to mention us on Instagram 🐰