Let's Cook With Molang - Virgin Raspberry Mojito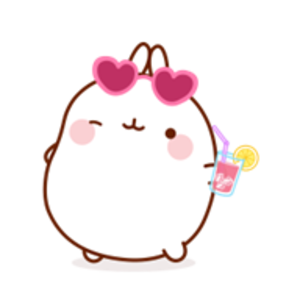 🍹 MOLANG VIRGIN RASPBERRY MOJITO🍹
 Let's have some fresh drinks with this sweet Molang Virgin Raspberry Mojito ! 
Your day will be better after the first sip of this fresh drink !
🍸Here all the ingredients : 
Mint leaves
A fresh limes
Raspberry lemonade
Ice
Simple syrup
🍸How to make it ? :
1 - Place mint leaves in the bottom of your glass, and gently tap on them with a pestle, until you can smell the fragrance.
2 - Add some raspberry puree, freshly squeezed lime juice, a splash of simple syrup and ice.
3 - Top it with cold raspberry lemonade.
4 - Garnish with fresh raspberries, a sprig of mint and a slice of lime.
💖 And voilà ! Let's appreciate this fresh Molang's recipe of this Virgin Raspberry Mojito . 💖