Let's Cook With Molang - Yummy Love Letter Recipe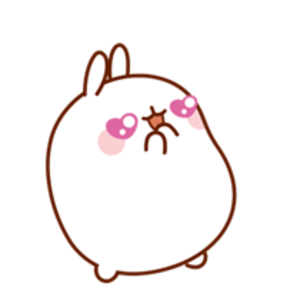 💖MOLANG YUMMY LOVE LETTER RECIPE 💖
Ferbuary is the month of love so let's makes some delicious love letter to share with your loved ones.
Find here the cutest recipe for the Sweet Molang love letter.
💌

Here all the ingredients : 
3 tbsp of sugar

1 egg yolk

Raspberry jam

300g of flour

150g of softened butter

8cl of water (room temperature)
💌
How to make it ? :
1 – Combine the flour and the sugar.
2 – Add the softened butter and knead the dough by hand for two to three minutes
3 – Add the water to create a ball of dough, then roll the dough out.
4 – Cut the dough into diamond-shaped pieces as well as into smaller heart-shaped pieces.
5- Put a generous dollop of raspberry jam in the center of the diamond-shaped dough
6 – Fold the left, right and bottom corners of the diamond (leaving the top corner open) and seal the corners with a small heart-shaped piece of dough.
7 – Brush the egg yolk over the dough and sprinkle a bit of sugar on top.
8 – Bake in the oven at 180 degrees celsius for 15 minutes.
💖 And voilà ! Now let's appreciate these beautiful love letters cookies. 💖
Find here for more ✨activities✨ and the special 💕My Valentine's day With Molang booklet.💕
🐰Do not forget to mention us on Instagram 🐰