NO CYBERBULLYING WITH MOLANG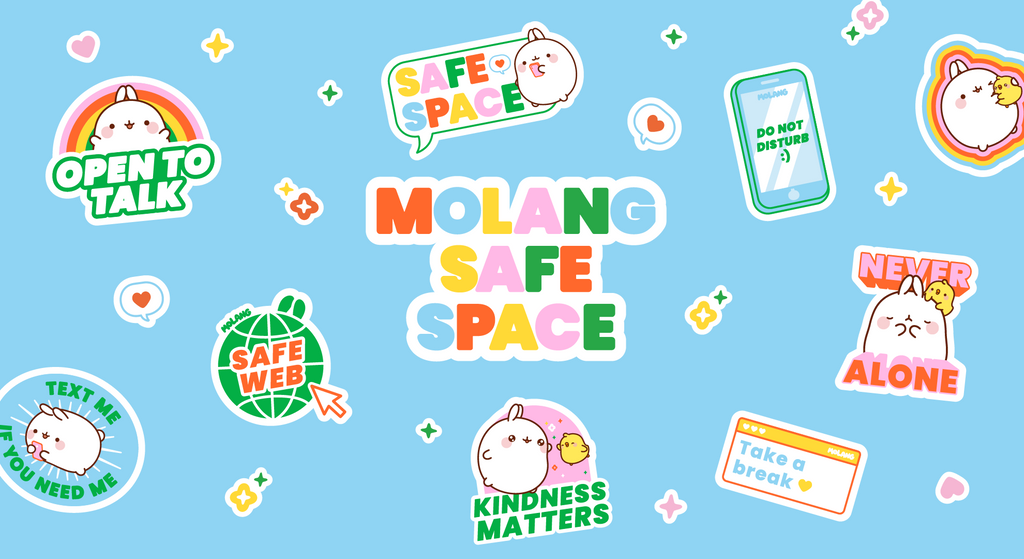 This November, Molang is engaging in a cause close to its values and its audience: the fight against cyberbullying.
MOLANG SAFE SPACE is a call for everyone to open the discussion about cyberbullying : share your story, send a DM to a friend, comment kind words,...

You can use our new Molang Safe Space gifs and the hashtag #MolangSafeSpace on Social Media to help spread kindness ✨

We opened a Discord so all Pincos can talk about it 💜 Link in bio! 
Molang's values at the heart of the fight against cyberbullying

Molang, from the Parisian animation studio Millimages, is the non-binary character of the renowned series, whose adventures are broadcasted in 195 countries and on Netflix. In just a few years, thanks to their unique style and personality, they have become digital phenomenon, with 716 million views across social media in 2022.
The reason for this success? Molang shares with its community of fans a world where kindness is the core
value. Their adventures have

a single goal: to bring smiles to people's faces and spread
joy. Embodying tenderness
and empathy, Molang is the
first character to represent CSR in the world of animation.
Last year, they were already
involved in World Kindness Day in the UK.


Today, on World Anti-Bullying Day, Molang is brings all its kindness and empathy
to fight against cyberbullying in a digital campaign.

Molang Safe Space: a vast campaign to raise awareness about cyberbullying
To fight cyberbullying, Millimages studio and Molang are taking a stand on multimedia: social networks, blogs, press, and even launch of a Discord server dedicated to the issue. With, at the core of the campaign, a collection of exclusive GIFs of Molang, based on kindness, outreach and support:
Open to talk: Encourage free and open discourse
Never alone: Break the chain of isolation
Text me if you need me: Showcase availability and solidarity
Kindness matters: Promote empathy and kindness
Take a break: Take a step back and disconnect
Safe Web: Everyone should feel safe on the Internet
Do not disturb: Remember consent is key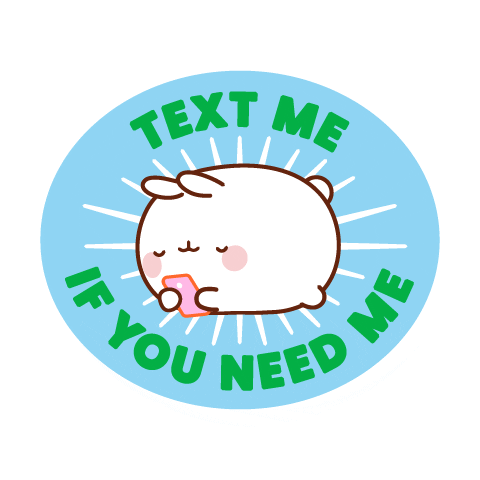 Insults are never fun
It is important to not minimize violence on the Internet.
Even if young people are used to teasing each other, in private and in public, if done repeatedly, can become
an insult and lead to harassment. Social media is a
megaphone and accelerator, making the cyber version
of bullying extremely intense and can escalate quickly.
Molang 
cares for everyone and everything.
Everybody loves 
Molang
. Molang 
loves everybody.