Discover Molang YouTube channels!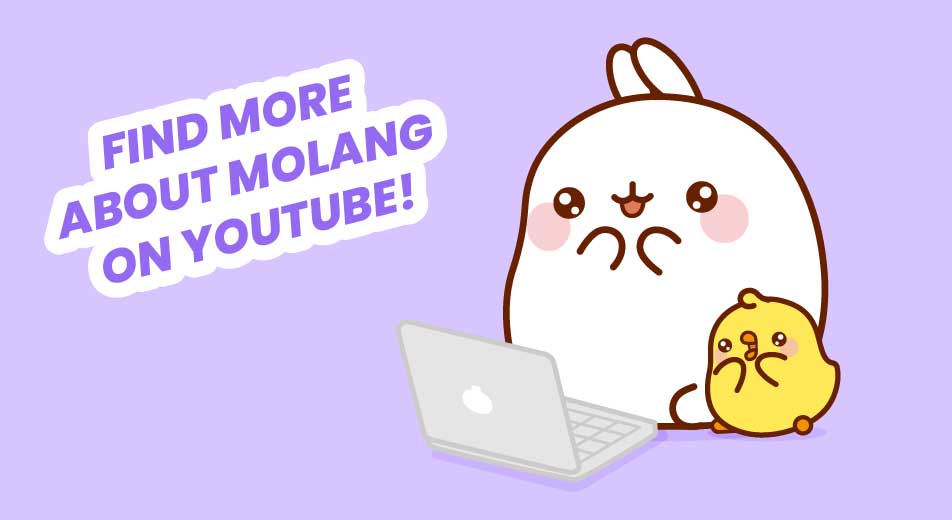 Dear Pincos, we know that after your intense sessions on our social networks, animated TV series and products from molang.com, you were wondering where to find new Molang content… Well, search no more and let us explain to all of you where Molang and Piu Piu are hidden on YouTube! 
You need to remember two things: Molang Cartoon and our new Molang channel are THE places to be for our lovely Pincos eheh 💕
✨ MOLANG CARTOON CHANNEL ✨

If you missed some of Molang's TV episodes and you want to rewatch them or watch some compilations of your favorite ones, Molang Cartoon YouTube channel is here for you! With both Shorts and themed episodes on the channel, Molang and Piu Piu are always in a good mood to give you your special serotonin boost of the day 🚀
✨ NEW MOLANG CHANNEL ✨

Launched a few months ago, our
new Molang YouTube channel
will allow you to discover the two best friends Molang and Piu Piu from another point of view! Lofi playlists, ASMR and Molang's special dances are to be found on the channel. Stay tuned to our Molang social networks, especially Instagram and TikTok to enjoy
new exclusive content from the channel very soon
…
PS: Put on your Pinco Sherlock hat and find clues about our next videos 🕵
Molang cares for everyone and everything.
Everybody loves Molang. Molang loves everybody.