Discover our MOLANG HOLIDAY'S PICK!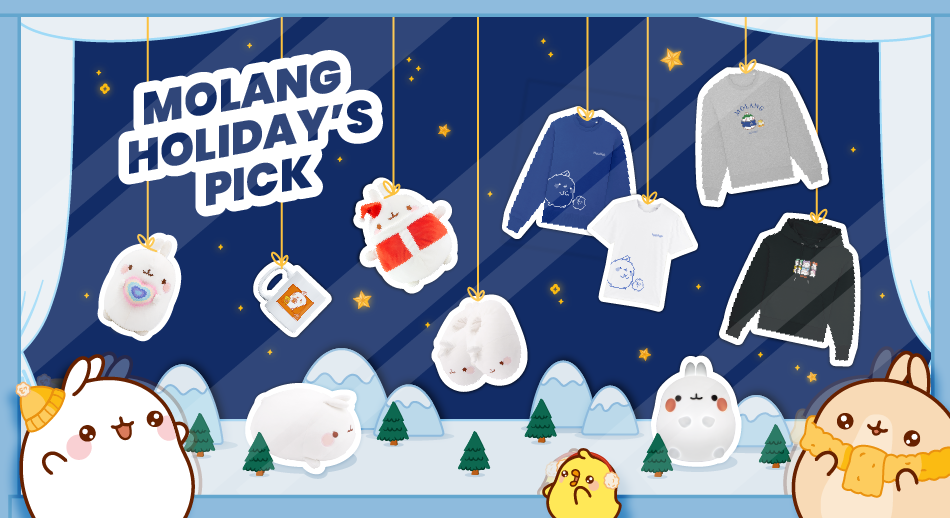 This is the perfect moment of the year to give a present to the person you like the most. Find here a selection of Molang products for the perfect gift !
 
This is the perfect time to give a special gift to a Pinco! The Molang Soft Lamp, Original shape ✨, Super soft material 🤍, Multicolor LED light feature 🌈.