Let's do makeup with Molang!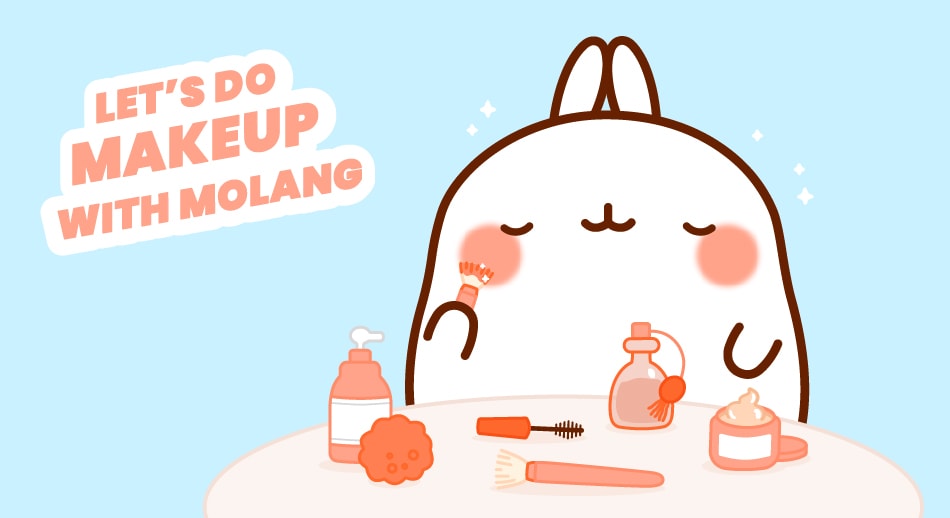 The makeup tutorial by Molang ✨
Honestly, there are no rules on how to apply makeup but here some tips by Molang to do a flawless makeup! 
1st step: Powder foundation
First let's put some foundation, use a makeup sponge, dab foundation all over the skin and blend it outwards. 💕
2nd step: Blush
Blush is popular right now because it is easily buildable, gives you instant glow and creates a very natural-looking. Dab the blush onto your cheekbones and extend up toward the temples using a rounded brush. Let's create the famous pink Molang cheeks 💗
3rd step: Mascara
 Then, swipe on a volumizing mascara, for an eye-opening effect. 👀
4th step: Be flawless
To finish, adopt the Molang attitude and here you are, fresh and flawless! 👑
Molang cares for everyone and everything.
Everybody loves Molang. Molang loves everybody.