Off to a good start in 2023 with Molang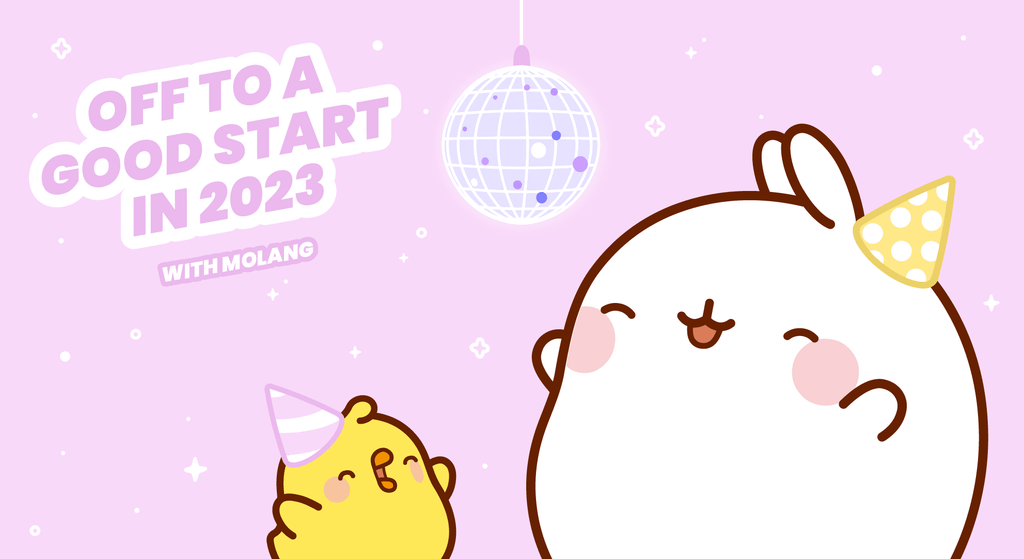 Happy new year everyone! It's the beginning of a new year, let's start the year off right with some tips by Molang! ✨


1. Practice Mindfulness

Be grateful for what you have at the moment, be around people who care about you and with who you are happy with! 
Piu Piu will be always with Molang during hard times 💝


2. Chill out


Now it's time to let everything in your heart go! Take time for yourself and let's relax, put some face mask like Molang and read or watch your favorite serie or book 💗


3. Get in a body-positive

Always remind you that everyone is perfect just the way they are! Everyone is unique and beautiful.
Molang love to take selfie ! 💖


4. Give yourself more compliment 


Positives comment about yourself will help you to cheer you up during sad times, so repeat every morning how much you love yourself and how thankful you are. 
Piu Piu love to write how they are perfect ❤️


5. Be kind to yourself

Let's be kind toward yourself! Take some time to focus on you and only you.
Molang and Piu Piu will always remind you to care about you 💕


Molang cares for everyone and everything.
Everybody loves Molang. Molang loves everybody.